2017 Pre-Conference Exclusives
Monday, June 19
Exclusive Offsite Visit to Two Undisputed Leaders in Digital Health and BioTech
To kick off the 2017 Digital Health Summer Summit at BIO International Convention, we are inviting 50 attendees to join us for an exceptional opportunity to tour two of the world's most innovative, successful and valued companies. 
Transportation, refreshments and lunch are included. This is only available as an upgrade to your Summer Summit and BIO Registration.  
Space is extremely limited.
Depart San Diego Convention Center
Behind-the-Scenes at Illumina
Discover why Fast Company named Illumina one of the worlds most innovative companies and why they hold the title of undisputed leader in DNA Sequencing.
Behind-the-Scenes at ResMed
Join us to gain unprecedented access to ResMed, the global leader in connected healthcare solutions for remote patient monitoring.
2017 Agenda Day 1
Monday, June 19
How Technology is Tackling our Greatest Healthcare Challenges
Obesity, heart disease, strokes, diabetes and Alzheimer's are just five of the top killers that new technologies seek to eradicate. And now a modern killer, drug overdoses has joined the ranks. 
Have doctors reached the limits of what they can do to fight these killers?  Find out how tech innovations can reverse this disturbing trend. 
Welcome to the 6th Annual Digital Health Summer Summit
Welcome to the Sixth Annual Digital Health Summer Summit co-located with BIO International Convention. We are thrilled to be here in San Diego! Join us for a stellar lineup of topics, speakers mixed with valuable time for networking and mingling. Discover new ideas, cutting-edge products and innovative strategies to improve your digital health business—this includes the opportunity to create new relationships and expose yourself to the latest in digital health.
Keynote: The New Era of Precision Medicine
With our ability to gather information at the intersection of genetics, behavior, environment, data science and computation, precision medicine was born! This new blend of knowledge will spur more effective ways to prolong health and treat disease. Through precision medicine, machine learning will identify which approaches will be effective for which patients based on genetic, environmental, and lifestyle factors.
With a $120 million grant from the NIH, our opening keynote speaker is leading the charge alongside digital health pioneer, Dr. Eric Topol at Scripps Translational Science Institute, to extend precision medicine's success to diseases such as cancer, diabetes, heart disease, Alzheimer's and specific mental health illnesses. The "All of Us" Research Program is recruiting one million or more US volunteers by 2020 for the first research study of its kind.
Join Dr. Steven Steinhubl for an honest look at precision medicine's potential impact on our health and wellness as he embarks on this unprecedented study.
Keynote:
KEYNOTE
Director, Digital Medicine
Scripps Translational Science Institute
Tackling Two Conditions That Will Bankrupt America: Mental Health + Alzheimer's disease
We are on the leading edge of a crisis in two common and costly conditions, Alzheimer's Disease and Mental Health, that if unaddressed stand the chance of bankrupting America. Headlines like "Alzheimer's Staggering $259B Cost Could Break Medicare"(Forbes, 3.7.17) point to the growing public health concern that has been under-recognized to date, but will undoubtedly become more prominent as the prevalence of Alzheimer's Disease increase with an aging population. Annual healthcare spending on Alzheimer's-related care is predicted to increase over 300% and exceed $1.1 trillion by the year 2050. Meanwhile, in the area of mental health the US spent an estimated $201 billion treating disorders like anxiety and depression in 2013 alone, making them the costliest medical conditions in the country.
Tackling these two public health crises will require innovative approaches from payers, pharma, and providers of healthcare solutions. An emphasis on technology, novel clinical research, and distinctive partnerships are flooding the market to address this issue. This important discussion is intended to describe the core elements of pioneering proof-of-concept solutions that are focused on better management for both of these costly conditions. The aim is to look at a cross-section of the burgeoning industry by highlighting companies taking different approaches to the same problem.
Moderator:
Contributing Writer
The New York Times
Speakers:
Chief Medical Officer
AbleTo Inc.
Clinical Transformation Officer
Seniorlink
The New Killer: Tech Launches Attack on the Opioid Epidemic
Opioid-involved overdose deaths continue to rise at unprecedented rates. The CDC published that more than 91 people die each day from opioid abuse--that's more than quadrupled since 1999.
So how can technology innovators reduce the fallout from this common, and much stigmatized, public healthcare nightmare? Join three of today's leading digital health innovators confronting this crisis head-on utilizing cutting-edge virtual reality, wearables and digital therapeutics.
Moderator: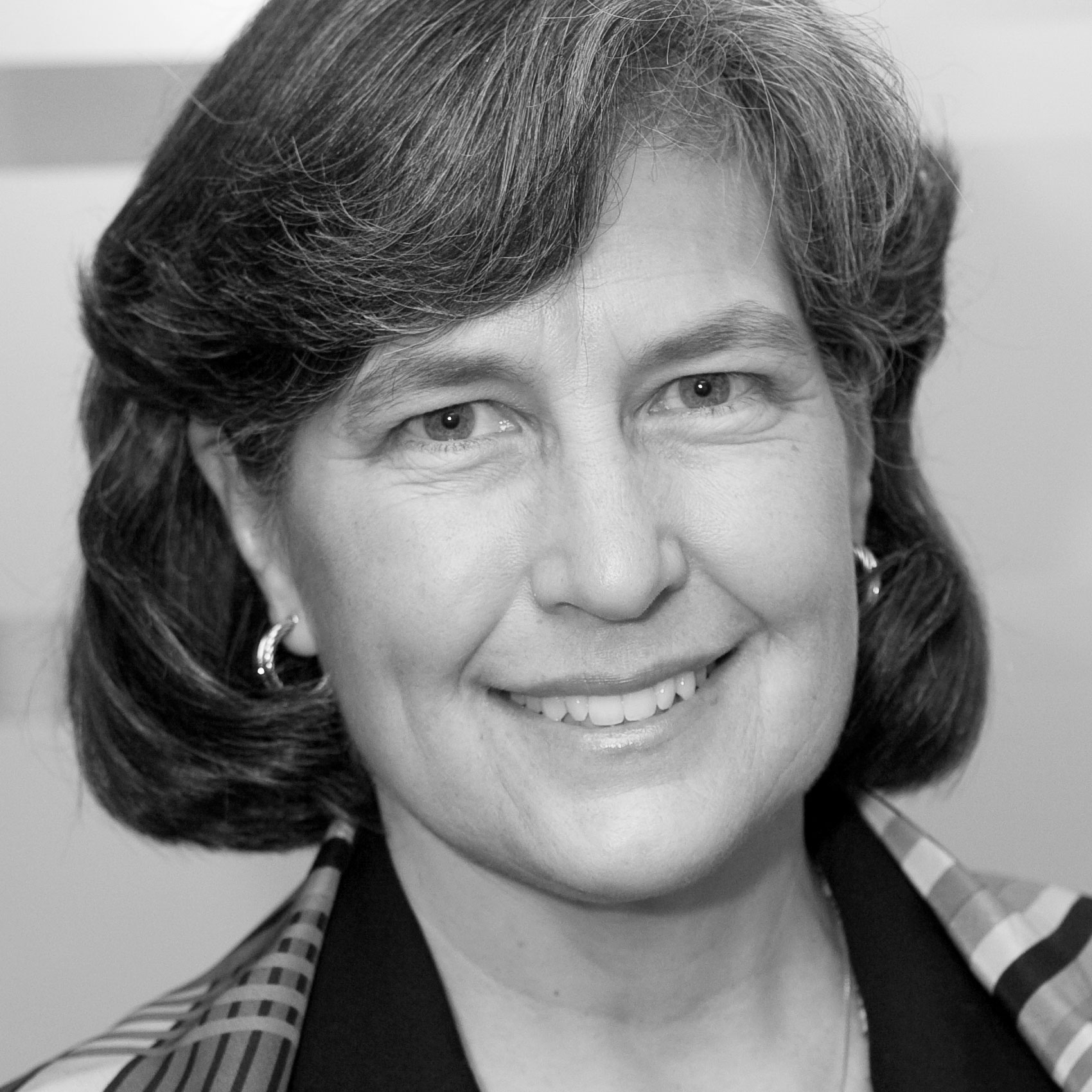 Associate Director of Strategic Relations, Director, UCSF Skeletal Health Service; Asst Clinical Professor, Dept Orthopedic Surgery UCSF
UCSF Center for Digital Health Innovation
Speakers:
President & Chief Executive Officer
Quell by NeuroMetrix
Chief Content Officer
Pear Therapeutics
CEO
Firsthand Technology
What Gets Measured Gets Managed: Leveraging Valuable Sleep Data
Over 60% of the Americans complain about their sleep. Although we spend one-third of our lives sleeping, relatively little is known of the night-to-night sleep in daily life. With recent technologies, it is now possible to objectively monitor a person's sleep over multiple nights -- spanning weeks, months, and even years -- in a natural sleep environment without affecting their sleep routines. This opens up countless possibilities, ranging from advancing the knowledge of sleep health, to stimulate sleep innovations, to optimizing sleep interventions at the personal level.
BREAK
Time to stretch your legs, caffeinate and meet some more people!
How the Largest Western U.S. Hospital is Leveraging Unique Partnerships to Solve Greatest Challenges
Building technologies that do great things is no longer the most difficult part of the equation. Validating their effectiveness and bringing them to scale is by far the greatest hurdle companies face for survival.
Cedars Sinai, the largest non-profit academic medical center in the western US, is at the forefront of digital health innovation—building valuable partnerships with some of today's most innovative companies, developing their own internal solutions and scaling new technologies to:
Improve operational efficiencies

Improve diagnostic capabilities

Improve patient treatment and care
From implementing VR pain therapies to hard-wiring EHR protections for to reduce unnecessary patient harm, join key leaders from Cedars Sinai, Stanson Health, and Samsung for an important discussion on validating and scaling solutions within a highly complex setting.
SPECIAL APPEARANCE: Hear from United Methodist Church's Pastor on how he has partnered with Cedars-Sinai to bring digital health technologies to his parishioners to improve the health of this high-risk population. This ongoing study has already shown great promise integrating such technologies as virtual reality, digital blood pressure monitors and other tracking devices.
Moderator:
Director of Health Services Research
Cedars-Sinai Health System
Closing Day Keynote: Why Drones and Autonomous Vehicles May Be the Ultimate Disruptive Technologies
2017 Agenda Day 2
Tuesday, June 20
Validate or Die: Developing Vigorous Proof of Concept
Proof of concept is more than just the pressure test to shore-up new technologies before they go out into the world. It's the fundamental process that forces companies to examine product efficacy, sound business modeling and user engagement and experience.
Leaders from Big Pharma, hospital systems, and nimble digital health enterprises will share how they are designing robust processes to test innovations and validate whether they are going to live or die on the execution vine.
Welcome to Day Two of the 6th Annual Digital Health Summer Summit
Welcome to the second day of the Sixth Annual Digital Health Summer Summit co-located with BIO International Convention.  After an incredible day of Tackling our Greatest Healthcare Challenges, we can't wait to explore the markets & opportunities, the system, radical innovations and partnerships!  Join us again for a packed day of all-star speakers, fun networking opportunities, and groundbreaking strategies to ascend to new heights in your digital health business.
Behind the Curtain: Pfizer Partners with Digital Health Allies to Test Game-changing Possibilities
The last few years have delivered significant advancements in sensors, wearables, artificial intelligence, and more. So how does large pharma take these advances and move from vision to activation and meaningful impact? What are the hurdles and lessons learned?
Discover how Pfizer is partnering with some of today's most cutting-edge companies and technologies like IBM Watson Health to impact end-results for their business.
Presenters:
Team Leader, Enterprise Digital Innovation
Pfizer
So What If Your Product Is Better? How One Blood Collection Company is Maneuvering Within Legacy Systems
So your innovation has real potential to be a major disruptor in the healthcare industry. It can save money, cause less friction and even improve care, as well as a myriad of other new technological benefits. So, why is it so hard for reimbursed healthcare products to gain market share? What will it take for these new innovations to break into market and succeed?
During this session, we will look at one specific case study that is emblematic of the challenges technology innovators are coming up against and how they are breaking down the legacy walls.
Join 7Sbio's Chief Business officer as he shares how they are confronting growth in adoption for their painless blood collection product in an industry that is completely built around old technology.
Presenters:
Chief Business Officer
7SBio
Executing Aggressive Digital Health Innovation and Testing Within the Hospital Setting
BREAK
This is a great opportunity to schmooze with your fellow attendees!
Demo Showcase: Cedars-Sinai's Mentored Startups Unveiled
Digital Health Unfiltered: One-on-One With Today's Brightest Innovators
With a diagnosis of diabetes happening every 23 seconds, this epidemic is showing no signs of slowing down. An abundance of diabetic monitoring devices have been introduced into the market, and yet one of the biggest "sticking" points to managing diabetes has been just that--the stick!
Join us for an in-depth, sit-down conversation with a global leader in diabetes care. Learn how this world-class company is pushing new boundaries in digital health with a "no stick" finger scanning management tool for both consumer and clinical settings.
Digital Health Unfiltered: Discover How Validic is Powering Some of the World's Most Renowned Healthcare Companies
Meet Validic: Reaching more than 223 million lives in 47 countries, Validic is providing many of today's leading pharmaceutical companies, payers, healthcare providers, healthcare IT vendors and more with health data generated from hundreds of in-home clinical devices, wearables and other healthcare applications.
Join us for a candid conversation with Validic's CEO, Drew Schiller, where he'll share how they are delivering invaluable standardized and actionable data insights with such leading companies as Salesforce, Philips, Cerner, Kaiser, Merck, Sutter Health, Amgen, WebMD, UCSF and more. And you'll learn why Frost & Sullivan named Validic "Top 10 Healthcare Innovating Disruptor."
Special Guests:
CEO & Co-Founder
Validic
State of the Art Digital Health is Everywhere. Utilization Isn't. How One Company Has Personalized Their Approach for Maximum Engagement
Radical Innovations Rocking the Healthcare World
Need help with a problem? In millions of households, you can just ask the nearest Amazon Echo or Google Home device for a hand. Artificial intelligence is also becoming an indispensable team member throughout the healthcare environment.
How are technologies like AI, Virtual Reality and Digital Therapeutics infiltrating themselves to become requisite partners in healthcare. The future is breathtaking – and it begins now.
Real Lunch in a Virtual World
From developing new life-saving techniques and training the doctors that could save your life in the future to promoting positive health, behavior change, and overcoming anxiety, Virtual Reality is helping to revolutionize the way healthcare operates and is transforming patient care.
Without leaving your seats, our guests will transport you to an operating room, a mythical crystal cave and to countries around the world.  But more importantly, they will show you how these virtual applications are being used to aid in patient care, surgical training, pain management as well as treating other cognitive conditions.
Join us for the coolest luncheon session you've seen yet! We are bringing together three of today's most cutting-edge and effective technologies
Speakers:
CEO
Firsthand Technology
CEO
appliedVR
Accuracy Matters: Building Clinical Grade Consumer Wearables
Presenters:
President & Co-founder
Valencell
How Artificial Intelligence is Transforming All Dimensions of Healthcare
Artificial intelligence is serving up a double dose to disease.   First, it's revolutionizing the way diseases are diagnosed and second, it is helping to determine the best path forward to improve treatment and avoid preventable death.
It's ability to compare a patient's own data with massive amounts of other patients records makes AI the game changer it is.  Combine that with the ability to stay current with all of the latest medical findings worldwide and healthcare is truly transformed.
Join two of digital health's leading experts for a dynamic discussion on how artificial intelligence and deep machine learning is being integrated into precision medicine as well as drug design and discovery. And while we are just beginning to see these possibilities take shape, we'll hear from them on what the future really holds.
Speakers:
CEO
NuMedii, Inc.
Chief Innovation Officer
Pathway Genomics
Who's Dominating in Digital Therapeutics?
Digital therapeutics have generated a great deal of attention throughout the healthcare industry, with some sources declaring them the "next big thing" in healthcare.  With the potential to induce lifestyle changes, enhance medical treatments, and reduce healthcare costs, digital therapeutics have a lot to offer to consumers, providers and payers.
Hear from three companies dominating this exciting frontier:
Neurotrack

- Neurotrack has successfully built and is deploying the first validated predictive diagnostic test for cognitive decline that can identify an individual's risk for the disease as early as six years before symptoms, and they are just launching a therapeutic program to treat cognitive decline.
Dthera

- Innovative digital therapeutic to meaningfully improve the quality of life and reduce anxiety in those with Alzheimer's and Dementia.
Click Therapeutics

- Their

adaptive data science platform continuously personalizes user experience to drive cognitive and behavioral outcomes.
Presenters:
CEO
Dthera Sciences
Co-founder & CEO
Neurotrack
BREAK
Networking break. Take time to meet other attendees!
Pharma and Tech: Turning Great Ideas Into Powerful Medicine
Big Pharma is harnessing big technology to discover unusual solutions to its most pressing problems. They are targeting hard-to-reach prescribers and skeptical patients with animation, virtual reality, and personalized communications. They are using digital strategies to make research more agile and efficient. They are pairing its smartest human minds with its fastest artificial intelligence to hit diseases with a one-two punch. See that light bulb glowing over Big Pharma these days? It's a new idea … and you'll hear about it here.
Interactive Workshop: Designing a Breakthrough Medical Device that Sticks
How is a connected medical device designer to help patients adhere to a strict prescriptions regiment? From ideation to proposed concept to pitches, get hands-on during this interactive workshop led by a global lead by a global leader in the design, development and manufacturing of FDA regulated medical products.
Presenters:
Co-Founder & Chief Innovation Officer, Emeritus
Ximedica
Pharma Plunges into Digital Solutions
Moderator:
Global Head, Neuroscience
Quintiles