2016 Digital Health Summer Summit Day 1
Monday, June 6
[menu_anchor name="part1"]Revolutionary transformation requires highly strategic planning combined with selecting the right resources. From discovering successful business models and effective design learning to discovering the real value of integrating cognitive learning, these sessions are designed to help you gain valuable momentum and powerful traction in the digital health market.
Welcome
Welcome to the Fifth Annual Digital Health Summer Summit co-located with 
BIO International Convention
. We are thrilled to be here in San Francisco! Join us for a stellar lineup of topics, speakers mixed with valuable time for networking and mingling. Discover new ideas, cutting-edge products and innovative strategies to improve your digital health business—this includes the opportunity to create new relationships and expose yourself to the latest in digital health.
OPENING KEYNOTE: The Immersive Future Reborn–Medicine + VR Meets the World
Hot on the heels of the first ever live-streamed VR surgery, Dr. Shafi Ahmed takes the stage to guide attendees into the operating room for an extraordinary experience: a 360° view of his surgical virtual reality platform.  Grab a seat, hoist your furnished VR headset*, and baptize yourself in the world of a VR practice that is going global.
* iO Lifescience will be gearing you with your personal VR headsets
Keynote:
Consultant Surgeon and Co Founder
Medical Realities
Building Your Unshakable Pyramid
The Pyramids took decades to build. This session is specifically designed to help digital health and pharma companies walk away with a clear understanding of:
The three tenants that are the litmus by which anything and everything has to pass for solid success

How to build and scale your business in a fraction of that time
Lead by one of the industry's most valued digital health advisors, this session convenes three key stakeholders including the largest U.S. payer, a multinational pharmaceutical company and a cutting-edge medtech company as they uncover how the right technology, business drivers and user needs must synergistically come together to build an unshakable pyramid.
Moderator:
Chief Innovation Officer & Co-Founder
Ximedica
Speakers:
CEO
Bigfoot Biomedical, Inc.
Senior Director, Patient Technologies
Teva Pharmaceuticals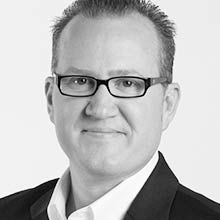 Human-Centered Design Director
UnitedHealthcare
Cognitive Learning in a Cognitive Era
Cognitive systems that understand, reason and learn are transforming the healthcare industry. By tapping into the vast amount of data available, cognitive technologies can help people expand their knowledge base, improve their productivity and deepen their expertise. For example, in the clinical setting, these systems are helping professionals identify potential clinical trials for which a patient may be eligible as well as increasing clinical trial fulfillment through effective patient recruitment.
Attend this session to learn more about cognitive technologies and ways Watson Health can help organizations as they advance science and care for patients.
Presenters:
VP, Sales Transformation
IBM, Watson Health
Game On: Digital Health Takes On NBA Champs Golden State Warriors
Join the CEO that's upping the digital health game for sports teams, including 2016 NBA Conference Finalists Golden State Warriors. Discover how heartbeat data, analytics and physiological modeling are delivering profound impacts in healthcare, consumer products and of course...on the court!
Presenters:
CEO
Firstbeat Technologies Oy
Break
Time to stretch your legs, caffeinate and meet some more people!
IoHT and the Quantified Doctor
In today's world, being connected is no longer a luxury, it's an acute need.  The Internet of Health Things (IoHT) is saving lives by getting patients the appropriate care at the precise moment of need, by optimizing workflows in the hospital, and by arming physicians and healthcare providers with technology-enabled productivity tools. From policy enforcement, to operational efficiency, to better care for patients, come listen to these digital health disrupters as they help us connect the dots on connected healthcare.
Moderator:
Research Associate
Lux Research
Speakers:
Co-Founder & CEO
Leaf Healthcare
Vice President of Business Development
Hyginex, Inc.
Managing Director
Health2047
An Exposé: How Five Innovations Are Changing the Game
We can't call this Igniting Innovation without showcasing some exceptional digital health technologies. We're bringing together five digital health innovators center-stage to show their "stuff." These technologies address some of today's greatest healthcare challenges including Alzheimer's, COPD, asthma control and more.
2016 Digital Health Summer Summit Day 2
Tuesday, June 7
Igniting the Markets & Opportunities
[menu_anchor name="part2"]We're procuring the leading market analysts to share the global market outlook and to unveil the hottest digital health opportunities--from mental health and caregiving to on-demand care and enterprise wearables. We're not stopping there...we'll be featuring cutting-edge innovations penetrating these markets--everything from virtualreality to biointegrated sensors.
Welcome Day Two
Welcome to the second day of the Fifth Annual Digital Health Summer Summit co-located with 
BIO International Convention
. After an incredible day of igniting innovation, we can't wait to explore the markets & opportunities, the system, and partnerships!  Join us again for a packed day of all-star speakers, fun networking opportunities, and groundbreaking strategies to ignite the tipping point for your digital health business.
Kickoff: Interview with a Venture Legend–Bryan Roberts, Venrock
Tap into the mind of a digital health venture legend in this can't-miss session, featuring Bryan Roberts, Venrock's visionary venture capitalist. Bryan has invested in everything from pharmaceuticals to diagnostics, including such companies as Illumina, athenahealth, Doctor on Demand, Ironwood Pharmaceuticals, Sirna Therapeutica, and he currently sits on the board of ten health-focused companies. Cooley LLP's Wain Fishburn sits with Bryan asking some tough questions to uncover key insights into his investment decisions, what it takes to run a successful business within the digital health space, and where we can expect the next big breakouts.
Special Guests:
Partner
Venrock
Market Predictions & Global Outlook
Join visionary analyst, Greg Caressi from Frost & Sullivan as he delivers insights and predictions on which sectors are likely to drive digital health and health care transformation while answering the toughest questions facing our industry today, such as:
When will digital health become the norm in clinical settings and not the "pilot" driven by the innovation team?  

When will digital health become standard outside of clinical settings?  

What are the technologies and solutions that will drive this change?

What are the gaps in business model alignment that need be overcome?

What are the signposts along the road that tell us we are getting to the tipping point?
Speakers:
Senior Vice President
Frost & Sullivan
Mental Health Tech: The Full Court Press
With 1-in-5 adults experiencing some form of mental illness, the need for new and effective mental health solutions is as crucial as ever.  Join six digital mental health pioneers as they discuss how technology is profoundly changing the game.  You'll hear from CEOs tackling some of the biggest challenges in mental health today sharing their radical solutions including:
Artificial intelligence solving prescription compliance

Google glass helping crack the code for autism

On-demand mental healthcare based in cognitive behavioral therapy

Prescription digital mental health therapies
Moderator:
Head, Neuroscience Center of Excellence
Quintiles
Director at Brain Power, Physician & Faculty, Harvard Medical School
Brain Power / Harvard Medical School
Break
This is a great opportunity to schmooze with your fellow attendees.
The Rise of Enterprise and Condition-Specific Wearables
Experience the evolution in digital health, as we convene three companies on the forefront of change within the wearable market.  
From timed reminders and protocol checklists displayed on google glass for trauma doctors and surgeons to non-invasive constant glucose monitoring to a pain management wearable, this session is guaranteed to get you thinking.
Moderator:
Head of Digital Health
BCG
The Power of the Quantified Self: Applied Data Science Tackles Maternal Health
Apps can provide personalized, accessible healthcare, and are an important part of the digital health ecosystem.  In our new age of digital health, apps no longer only provide information to just the patient any longer
—
through applied data science, people are learning even more about health than they ever thought imaginable.  Hear how Glow is tackling maternal health, and uncovering new realities about fertility and pregnancy.
Presenters:
VP of Marketing and Partnerships
Glow
The 50+ Health Tech Economy: Shaken Not Stirred
Be among the first to discover new frontiers in health innovation in this exclusive session, as AARP reveals new findings of their continuing study on the 50+ health tech economy.  By 2020, it's projected that $104 billion will be spent on health and wellness technology in nine different markets, including medication management, smart aging, care coordination, cognitive health, social wellbeing and more. Discover what's working, what's not working, what's changed, and new opportunities in the digital health space for the 50+.
Presenters:
SVP - Enterprise Strategy and Innovation
AARP
[menu_anchor name="part3"]How are successful digital health companies evolving to address the colossal needs of the vast healthcare markets? From sophisticated data delivery platforms and employer wellness programs to the proliferation of the Internet of Health Things, these featured sessions are designed to give you the blueprints to push your company beyond the tipping point.
Digital Health and Clinical Trials: How Sensors and Clinical Devices are Driving Superior Outcomes (Luncheon Session)
As clinical-grade devices and sensors have become smaller, more user-friendly and capable of wireless communication--developments enabled by advances in digital health technology--the range of data sponsors can collect remotely has expanded. In this interactive session, the panelists will discuss real-world case studies of clinical trials that have integrated patient-generated data from clinical-grade devices and sensors and how these advancements are driving superior outcomes.
Moderator:
Prinicipal
Canaan Partners
On-demand Care Goes Rogue
Digital health is causing a paradigm shift in the way that healthcare is being delivered.  With the advent of these sophisticated technologies, physicians and patients alike are turning to on-demand care.  From mobile access to medical records, to remote doctor tele-visits, to physicians being equipped with patient data anytime, anywhere, this individualized approach is revolutionizing the care landscape.  This important session focuses on the increasing demand for have-it-your-way healthcare, and how these leading companies are transforming the industry.
Moderator:
CEO
The Doctor Weighs In
Speakers: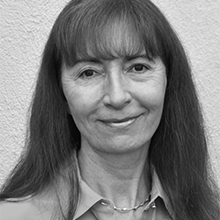 CEO
Humetrix
Chief Operating Officer, Center for Digital Health Innovation
University of California San Francisco
VP and General Manager of Epocrates/ Head of Mobile Innovation at athenahealth
athenahealth
The Palpable Future of Workplace Wellness: Precise, Qualitative and Quantitative
As employers strive for better options for their employees, corporate wellness is a growing trend for businesses.  Discover how health technology systems are delivering precision well-being through analytics from longitudinal data, and much more.
Speakers:
Chief Operating Officer
Healthways
Afternoon Schmooze Break
Networking break. Take time to meet other attendees!
[menu_anchor name="part4"]Relationships are more critical than ever in this new age of digital health. To ignite the tipping point in digital health, alliances can no longer be viewed as a maybe, but a must. Our spotlight on two model case studies will invite each side of the collaboration to share their insights in order to inspire and demonstrate the remarkable power of partnership.
Johnson & Johnson + WellDoc + Samsung Collaborate to Transform Type 2 Diabetes Management
According to the CDC, 1 out of 3 people will experience type 2 diabetes in their lifetime.  Medical costs are twice as high, and the risk of death is 50% higher in individuals with diabetes.  In this session, discover how together, everyone achieves more as some of the biggest names in technology and healthcare collaborate to provide cutting-edge tools for managing one of the most common conditions we face today.
Moderator:
Founder and President
NostaLab
Speakers:
Chief Strategy Officer
WellDoc, Inc.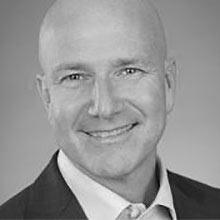 Sr. Director, Worldwide Marketing, New Product Development, Engagement Solutions
Johnson & Johnson, Diabetes Care Companies
Global Healthcare Director
Samsung
UCSF + CISCO Partner to Create an Integrated Healthcare Platform
Interoperability challenges face healthcare industry-wide, and as more companies enter the digital health scene, it's more crucial than ever for systems to communicate.  The U.S. Office of National Coordinator (ONC) for Health IT estimates that gaps in health interoperability cost the U.S. economy billions each year.  
Join two of digital health's leading experts from Cisco and UCSF as they share insights into this powerful partnership and their plans and progress on jointly building a robust interoperable platform to impact the entire healthcare system.
Moderator:
VP of Research
Lux Research
Speakers:
General Manager, Integration Platforms
Cisco
Associate Director of Strategic Relations: Director, UCSF Skeletal Health Service; Asst Clinical Professor, Dept Orthopaedic Surgery UCSF
UCSF Center for Digital Health Innovation
Keynote: A Look to Tomorrow
Join us as Wain Fishburn presents an insightful wrap-up of the past two days and gives you a glimpse into what to expect during BIO's digital health sessions tomorrow.
Exclusive DHSS Networking Party
Attendees, speakers and press are all invited to our must-attend cocktail party. Join us for a night of great conversation, fantastic food, and killer cocktails. Bring yourself and some fun, we'll supply the rest!