2016 Digital Health Summer Summit Day 1
Monday, June 6
[menu_anchor name="part1″]Revolutionary transformation requires highly strategic planning combined with selecting the right resources. From discovering successful business models and effective design learning to discovering the real value of integrating cognitive learning, these sessions are designed to help you gain valuable momentum and powerful traction in the digital health market.
Welcome to the Fifth Annual Digital Health Summer Summit co-located with BIO International Convention. We are thrilled to be here in San Francisco! Join us for a stellar lineup of topics, speakers mixed with valuable time for networking and mingling. Discover new ideas, cutting-edge products and innovative strategies to improve your digital health business—this includes the opportunity to create new relationships and expose yourself to the latest in digital health.
Welcome:
Producer
Digital Health Summit
Hot on the heels of the first ever live-streamed VR surgery, Dr. Shafi Ahmed takes the stage to guide attendees into the operating room for an extraordinary experience: a 360° view of his surgical virtual reality platform.  Grab a seat, hoist your furnished VR headset*, and baptize yourself in the world of a VR practice that is going global.
* iO Lifescience will be gearing you with your personal VR headsets
Keynote:
Consultant Surgeon and Co Founder
Medical Realities
The Pyramids took decades to build. This session is specifically designed to help digital health and pharma companies walk away with a clear understanding of:
The three tenants that are the litmus by which anything and everything has to pass for solid success

How to build and scale your business in a fraction of that time
Lead by one of the industry's most valued digital health advisors, this session convenes three key stakeholders including the largest U.S. payer, a multinational pharmaceutical company and a cutting-edge medtech company as they uncover how the right technology, business drivers and user needs must synergistically come together to build an unshakable pyramid.
Moderator:
Chief Innovation Officer & Co-Founder
Ximedica
Speakers:
CEO
Bigfoot Biomedical, Inc.
Senior Director, Patient Technologies
Teva Pharmaceuticals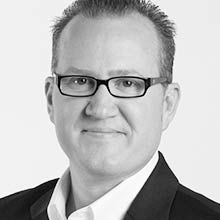 Human-Centered Design Director
UnitedHealthcare
Cognitive systems that understand, reason and learn are transforming the healthcare industry. By tapping into the vast amount of data available, cognitive technologies can help people expand their knowledge base, improve their productivity and deepen their expertise. For example, in the clinical setting, these systems are helping professionals identify potential clinical trials for which a patient may be eligible as well as increasing clinical trial fulfillment through effective patient recruitment.
Attend this session to learn more about cognitive technologies and ways Watson Health can help organizations as they advance science and care for patients.
Presenters:
VP, Sales Transformation
IBM, Watson Health
Join the CEO that's upping the digital health game for sports teams, including 2016 NBA Conference Finalists Golden State Warriors. Discover how heartbeat data, analytics and physiological modeling are delivering profound impacts in healthcare, consumer products and of course…on the court!
Presenters:
CEO
Firstbeat Technologies Oy
Time to stretch your legs, caffeinate and meet some more people!
In today's world, being connected is no longer a luxury, it's an acute need.  The Internet of Health Things (IoHT) is saving lives by getting patients the appropriate care at the precise moment of need, by optimizing workflows in the hospital, and by arming physicians and healthcare providers with technology-enabled productivity tools. From policy enforcement, to operational efficiency, to better care for patients, come listen to these digital health disrupters as they help us connect the dots on connected healthcare.
Moderator:
Research Associate
Lux Research
Speakers:
Co-Founder & CEO
Leaf Healthcare
Vice President of Business Development
Hyginex, Inc.
Managing Director
Health2047
We can't call this Igniting Innovation without showcasing some exceptional digital health technologies. We're bringing together five digital health innovators center-stage to show their "stuff." These technologies address some of today's greatest healthcare challenges including Alzheimer's, COPD, asthma control and more.
2016 Digital Health Summer Summit Day 2
Tuesday, June 7