2015 Digital Health Summer Summit
Thursday, June 18
UCSF Innovation Lab Tours
Registration Add-on: Exclusive Tour of Three Exceptional Centers of Innovation @ UCSF
Join us for an eye-opening (and fun) "Net-walking" tour on the UCSF campus. Participants will get a rare glimpse into three unique, state-of-the-art digital health facilities, and witness the inner workings and day-to-day functions of these exceptional centers.
This is an add-on to your Summer Summit registration. Transportation to and from UCSF is provided from The Clift Hotel in San Francisco. Read more about this behind-the-scenes opportunity.
Kickoff Party & Session @ Redwood Room (The Clift Hotel)
A Doctor, a Patient and an Entrepreneur Walk Into a Bar
With smarter entrepreneurs, ubiquitous computing, growing budgets, and massive interest in digital health, how is it that the adoption of healthcare innovation seems to be moving at such a slow to moderate pace? Is the healthcare system getting in it's own way? Are there cultural, public policy or legal reasons why we aren't moving at warp speed?
Enter the doctor, the patient, the entrepreneur and the VC. Grab yourself a whiskey and pull up a chair for the provocative and quite candid discussion that will address the big question we all want see get answered: What will it take to accelerate the adoption of healthcare innovation?
Welcome:
VP and General Manager
Mobiquity
Moderator: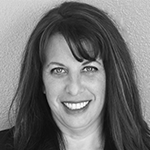 Managing Partner
Venture Valkyrie, LLC
Kickoff Party & Session
Attendees, speakers and press are all invited to our kickoff party and session at Redwood Room located at The Clift Hotel in San Francisco. Join us for a night of great conversation, fantastic cocktails, delicious food and a killer kickoff session. 
2015 Digital Health Summer Summit
Friday, June 19
Finding the right partnership to complement your company's core skill set without comprising your core beliefs is a delicate dance. The more we learn about success within the digital health space, the more apparent the need for crucial partnerships becomes. Join us for a triple feature—an overview of " transformative partnerships" and case studies where each side of the partnership will share their insights: the genesis of the partnership, complications around doing the deal, and how both sides of the partnership are managing the deal for prolonged success. We explore how good partners find their common ground.