We're co-located with BIO International Convention so you'll get a double dose of digital health this summer. Sign up now to attend.

Get the news about speakers, sponsors and special events as they unfold.
Join our family of digital health innovators and thought leaders. Discover the opportunities.
Going Vertical: Digital Health's Fast-Paced Climb
June 19-20, 2017 | San Diego, CA

Vertical

|

Fast-Paced

|

Climb
Mark your calendars and join us for the Sixth Annual Digital Health Summit co-located for the second year with BIO International.  DHSS convenes some of today's most innovative entrepreneurs, empowered healthcare professionals and industrious business leaders shaping the "new" healthcare industry as we know it.
And you won't want to miss the opportunity to participate in our exclusive behind-the-scenes tours of two of the world's most innovative, successful and valued digital healthcare companies. Space is extremely limited!
Why join us at Digital Health Summer Summit?
This summer, we focus on the climb! In our continued mission to help companies evolve shrewdly and scale to new heights, the Digital Health Summer Summit @ BIO is focused on revealing a behind-the-scenes look at:
The fusion and synthesis between Pharma and Digital Health
How digital health is tackling the greatest healthcare challenges of our time
Why user engagement is still the name of the game
Validate or die…the gravity of developing vigorous proof of concepts
How we can learn from setbacks and failures (our own and others)
How artificial intelligence is radically transforming every segment of healthcare
Which cutting-edge technologies are rocking the world of healthcare
And finally, and most importantly, what it takes to create the partnerships required for every stakeholder's success
Be a part of the climb as we ascend to new heights!
Each year world class thought leaders, innovators, healthcare practitioners, anddigital health luminaries participate in
Digital Health Summer Summit.
"The digital health summit combines a vision of healthcare that is unique and compelling among the industry."

"The Digital Health Summer Summit brought together some of the top thought leaders in connected health for a lively, informative dialog on how technology is shaping the future of care."
"Best single location for all things Digital Health with the innovators, big players, and top speakers! Always worthwhile."

"The digital health summit is one of the few venues that allow you to learn about new technologies from the perspective of the patient and consumer. Rather than focusing on the technicalities, participants of the Summit are encouraged to show how digital technologies are going to have an impact on our health and well-being today and in the near future."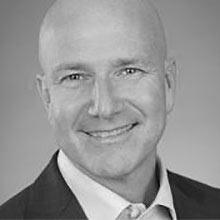 "The Digital Health Summit does a consistently excellent job of showcasing market leaders and emerging stars!"

"Digital Health Summer Summit is a great addition to BIO!"